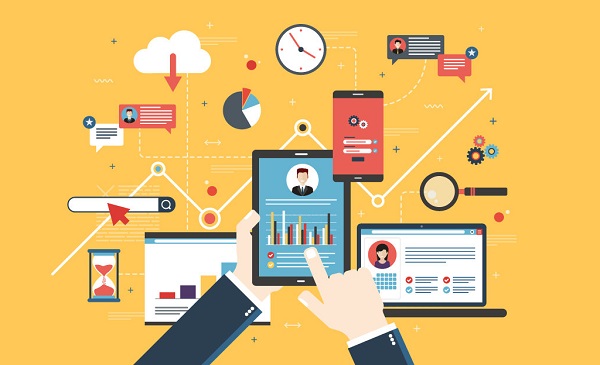 Vacancies – Leader Payment Technologies Organization
1 – Sales Manager
2 – Sales Officer
3 – Web Developer
4 – Sales Force Training
The Organization is a Leader Payment Technologies, provides smart, trusted and secure payment solutions to empower commerce and e-Commerce across all channels, in-store, online and mobile commerce. The Payment Technology Solutions offered address the distinct needs of banks and acquirers, on the one hand, and retailers and e-merchants, on the other.
the Customers of the Organization include:
Banks and Finance Companies
E-Commerce Portals
Educational Institutes
Government Departments
Insurance Companies
Large Utilities
Telecoms
Travel Companies
1 – Sales Manager
Responsibilities :
Implementing the payment products/ electronic payment services of the Company for various client verticals.
Interacting with clients to understand the requirements; and integrate these into the Company platform for Payment Gateway; Electronic Bill Presentment and Payment, IVRS, ECS services.
Hunt for new enterprise level merchants / operators from the assigned Industry Verticals
Build deep relationships in companies that lead in their market segments
Drive revenue generation for Business through prospecting, qualifying and closing new businesses
Understand target customer organizations underlying business pains, and propose & win the appropriate solutions through Value Selling.
Lead the customer experience from first meeting to contract signing and implementation
Own the revenue target for the assigned territory and verticals and monitor performance of key customers
Established network of partners and service providers in the market.
Defend existing accounts by delivering exceptional account management services
Develop strong relationships with key clients that will generate revenue as new features go-to-market
Maintain regular pipeline forecasts and provide business health checks to management.
Create profitable sales growth each year as per the company's directives with respect to targets.
Qualifications :
B. Tech / B.E. / Computer Science Graduate with an MBA with Specialization in Sales and Marketing
8+ years of B2B Sales experience of Technology Products / IT Solutions in Enterprise Sales or Account Management to Banks or Finance Companies or E-Commerce Portals or Educational Institutes or Insurance Companies or Large Utilities or Telecoms or Government Departments or Travel Companies.
Proven track record of growing a customer base and consistently exceeding revenue targets and company goals
Strong Business & Sales Acumen From forecasting to closures to pipeline management across New lines of business
Demonstrated ability to energize, develop, and build rapport at all levels within an organization and managing relationships C level relations
Strong communication skills to solve complex issues and communicate into simple messages
Highly structured approach to work, complemented by strategic skills and business acumen.
Should have excellent market reach and a proven track record on customer orientation
Possess excellent client management and client satisfaction skills
Should have good written and Oral Communication
Proven capabilities of People Management skills, Extreme Customer Centricity, Self-leadership and ownership
Understanding of electronic payment processing/ collection methods, online payment, Banking & Finance.
2 – Sales Officer
Responsibilities :
Generating leads.
Meeting or exceeding sales goals.
Negotiating all contracts with prospective clients.
Helping determine pricing schedules for quotes, promotions, and negotiations.
Preparing weekly and monthly reports.
Giving sales presentations to a range of prospective clients.
Coordinating sales efforts with marketing programs.
Understanding and promoting company programs.
Obtaining deposits and balance of payment from clients.
Preparing and submitting sales contracts for orders.
Visiting clients and potential clients to evaluate needs or promote products and services.
Maintaining client records.
Answering client questions about credit terms, products, prices and availability.
Qualifications :
Bachelor's degree in business, marketing, economics or related field.
Experience in sales.
Understanding of the sales process and dynamics.
A commitment to excellent customer service.
Excellent written and verbal communication skills.
Superb interpersonal skills, including the ability to quickly build rapport with both customers and suppliers.
Competency in Microsoft applications including Word, Excel, and Outlook.
Able to work comfortably in a fast paced environment.
Excellent selling skills
Initiative
Presentation skills
The ability to write reports and proposals
The capacity to work well on your own or in a team
Negotiating skills
The ability to manage your time and plan your day effectively
3 – Web Developer
Responsibilities :
Systems programming using Visual Studio, C#,SQLServer, ASP.NET,JavaScript, jQuery and ,Web services (SOAP/Restful),
Develop code per detailed specifications using specified programming languages, tools, and techniques under the direction of the project manager or team leader.
good knowledge with OOP concept.
Deliver timely high quality systems that meet specification functionality requirements.
Work with team to define detailed specifications for specific functionality requirements.
Provide analysis for technical solutions based on functional requirements.
Assist in determining requirements for estimating budgets and timelines.
Provide consultative services on technical issues to clients and internal project teams.
Participate in development of system test plans.
Troubleshoot technical issues.
Keep abreast of latest developments regarding effective procedures, methods, and tools in software development and testing.
Work as a team to produce and deliver high quality results.
Deliver on projects in accordance with project plans including budget, timeline, deliverables and quality standards.
Directly contribute to clients' success through applying your technical expertise.
Train the end user .
Qualifications :
Degree (Associates or Bachelors) in computer science, management information systems or related area.
2 – 5 years development experience in MS SQL Server, Microsoft .Net, C#, and either ASP.Net and MVC.
Would prefer that candidates have experience in Visual Studio, Team Foundation Server, JavaScript and jQuery. Relevant client-server development experience is also preferred.
Ability to effectively work on multiple projects simultaneously; strong time management skills.
Willingness to work in a fast-paced collaborative team environment that has tight deadlines.
Ability to learn and evaluate new tools, concepts, and challenges quickly.
Client service focus and flexibility in supporting client requests.
Strong analytical and problem solving skills.
Commitment to quality and continuous improvement.
Be available, at times, to work extended work hours.
4 – Sales Force Training
This is your time to shine! We are hiring for our 2020 Summer Internship Program. During this immersive Program you will have the opportunity to gain exposure to Sales & Channel Management , whilst receiving training and certification, along with building a network to grow your career.
What is in it for me?
Opportunity to deep dive into either Sales or Channel Management.
You will be working alongside department leads and be responsible for hands-on projects with real world impact.
We are a truly customer-facing company and you will be able to see the impact we have onto our clients' businesses.
Responsibilities:
Meet and interview individuals from Sales & Channel Management supporting departments to understand how the organization is structured and works together
Complete product training certifications
Work with assigned Sales staff member, and complete all allocated tasks.
Conduct research on customers and data quality support.
Assist in customer-facing sales cycles
Who are we looking for?
Currently enrolled in a University degree (Bachelor/Master – not MBA), graduating in 2021 or 2022
Passion to join the Tech industry
Eager to learn and enjoy an ever changing environment
Great communication skills
High level of flexibility and adaptability
Customer-facing attitude – putting the client and their needs first!
High proficiency in Microsoft Office
Preferred Qualifications:
Relevant experience working with business leaders
Out of the box mentality where "making the impossible possible" is top of mind for any project involvement
Previous exposure to Sales, Consulting, or B2B go-to-market strategies – ideally within the Technology industry.
Ability to conduct and creative analysis, yet translate those results easily into digestible messages, communications and presentations
Collaborative style with strong influencing skills
How to Apply:
Send your CV & Certificates to the Following Email:
[email protected]